The first year of Regenerative Medicine Minnesota (RMM) grant funding is completed, and the second year has begun! On June 14, 2016, past and future grant awardees gathered for the 1st Annual RMM Idea Exchange and Celebration, held at the University of Minnesota.
RMM is focused on researching the regenerative medicine therapies of the future, creating the infrastructure and recruiting professionals to deliver these therapies, and bringing these therapies to patients across the state.
Regenerative medicine offers a new era in patient care, and Drs. Tolar and Behfar spoke about its importance from the perspectives of RMM's two collaborating partners, the University of Minnesota and Mayo Clinic, respectively.
Dr. Daughters, one of last year's educational program awardees, gave an update on one of the surprising successes of RMM's first year—building a network of educators who are getting students across the state excited about the science of regenerative medicine and their potential as healthcare providers.
Margaret Anderson Kelliher, member of the RMM's Board, President & CEO of the Minnesota High Tech Association, and former Speaker of the Minnesota House of Representatives, talked about how the commercialization of regenerative medicine is building on Minnesota's incredible history of medical innovation and technology.
Last year's research grant awardees, all of whom will receive a second year of funding after a first year of excellent results, spoke about the progress they have made to date and the future directions of their research.
At the reception following the formal presentations, Representative Erin Murphy helped congratulate the 2016 grantees as they received their awards: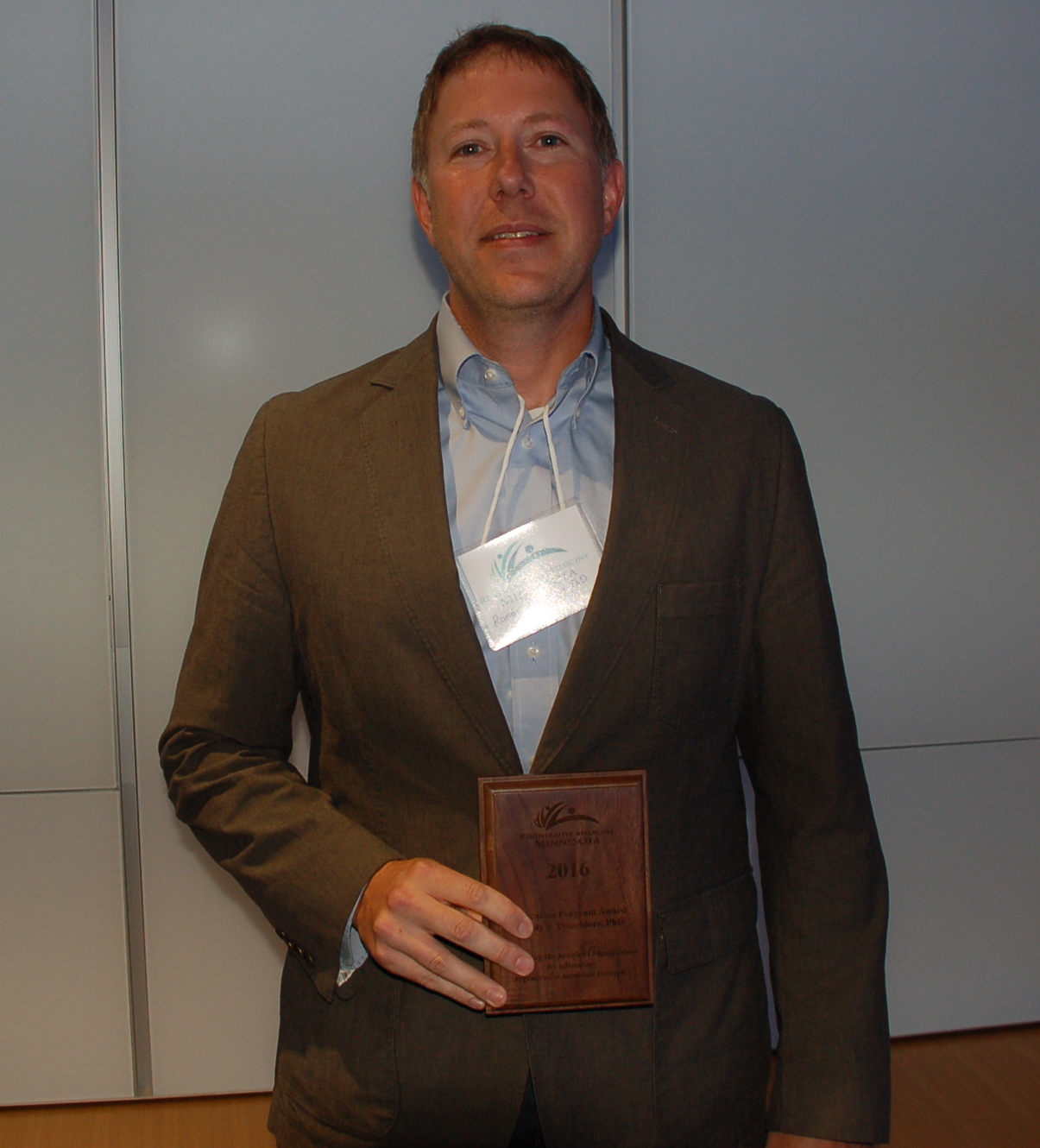 Dr. Randy Daughters received a second grant to fund his regenerative medicine outreach and education program that provides research internships and builds statewide networks of educators, scientists, and students who collaborate to create regenerative medicine curriculum.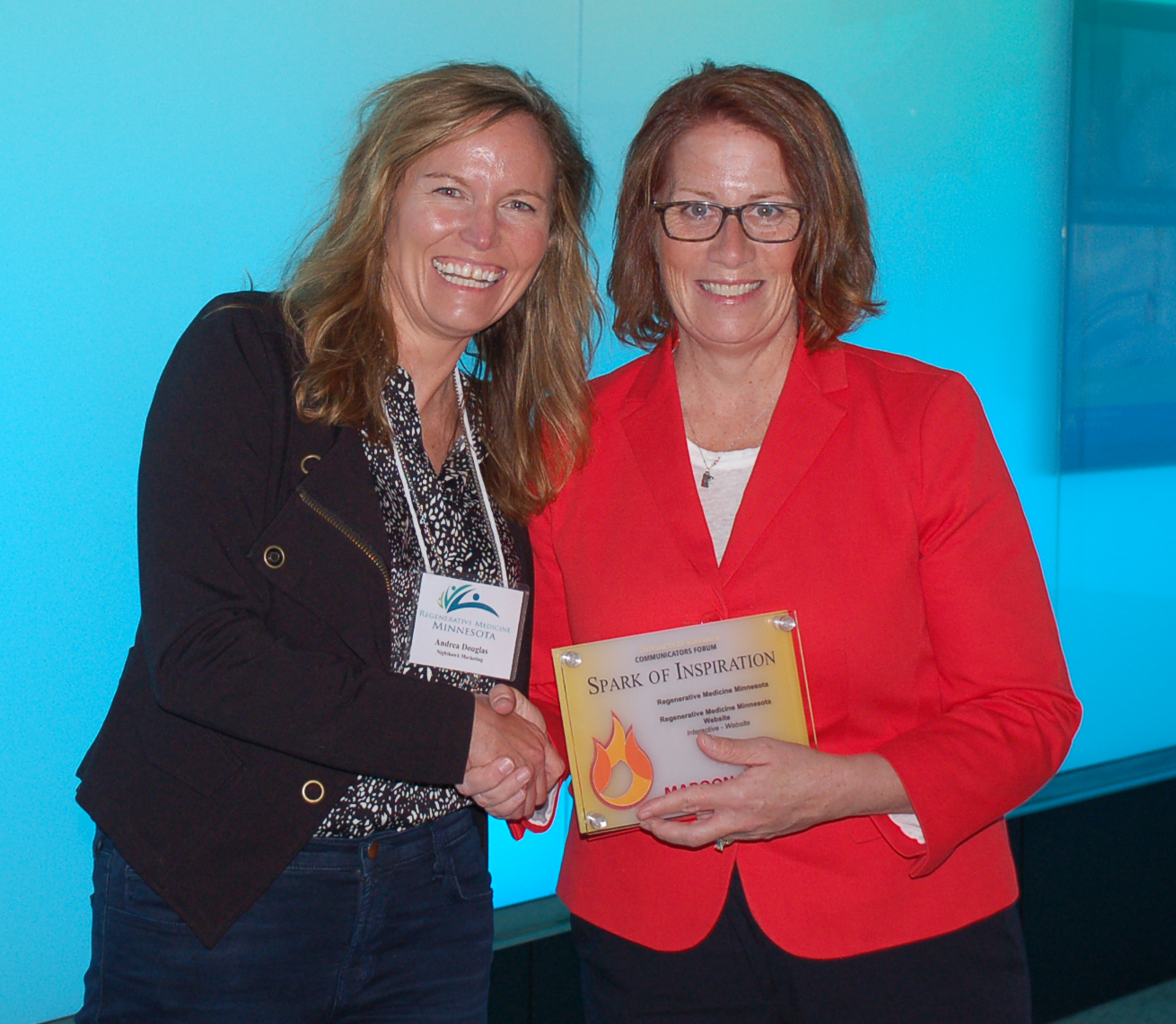 Andrea Douglas with Rep. Erin Murphy. Douglas's company, Nighthawk Marketing, was awarded a continuation of funding to continue building, maintaining, and improving the RMM website.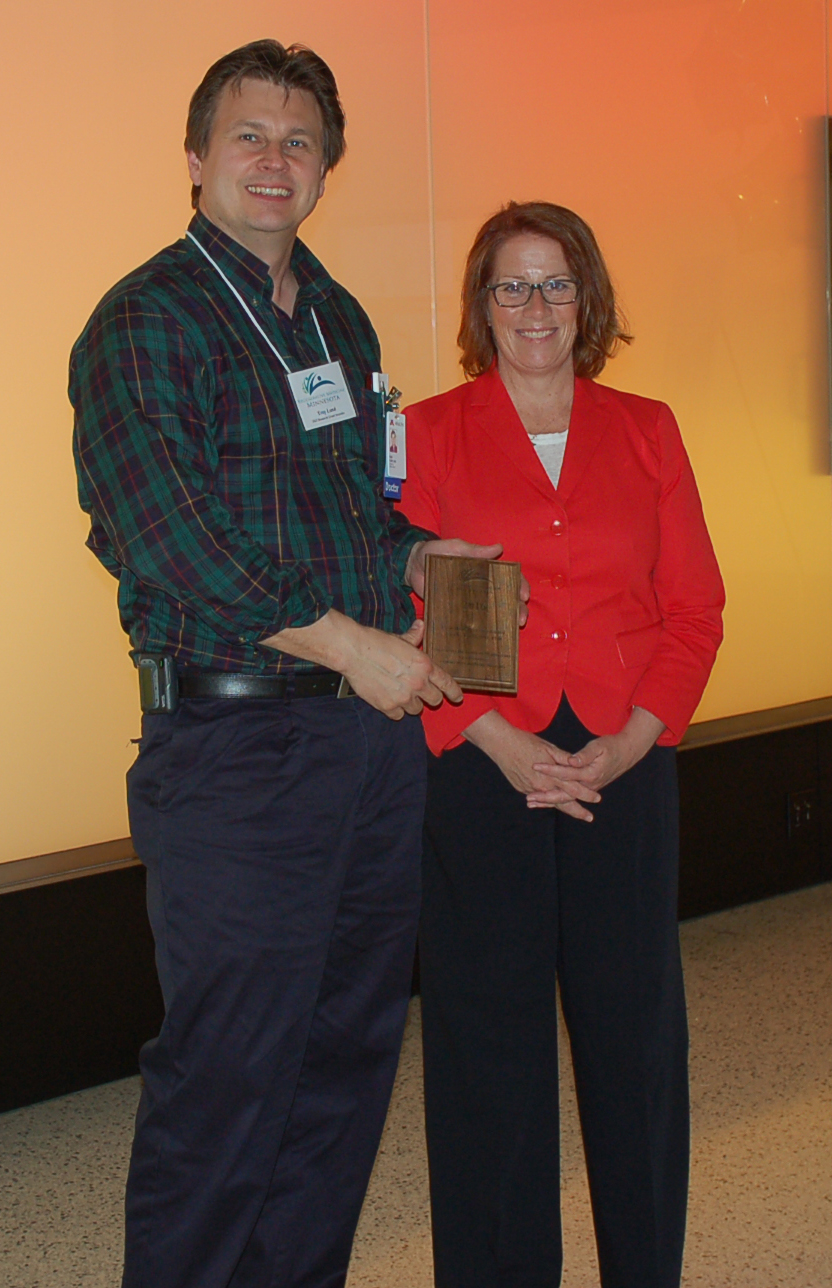 Dr. Troy Lund and Rep. Erin Murphy. Lund received an Education Program grant to introduce first-year medical students to regenerative medicine research.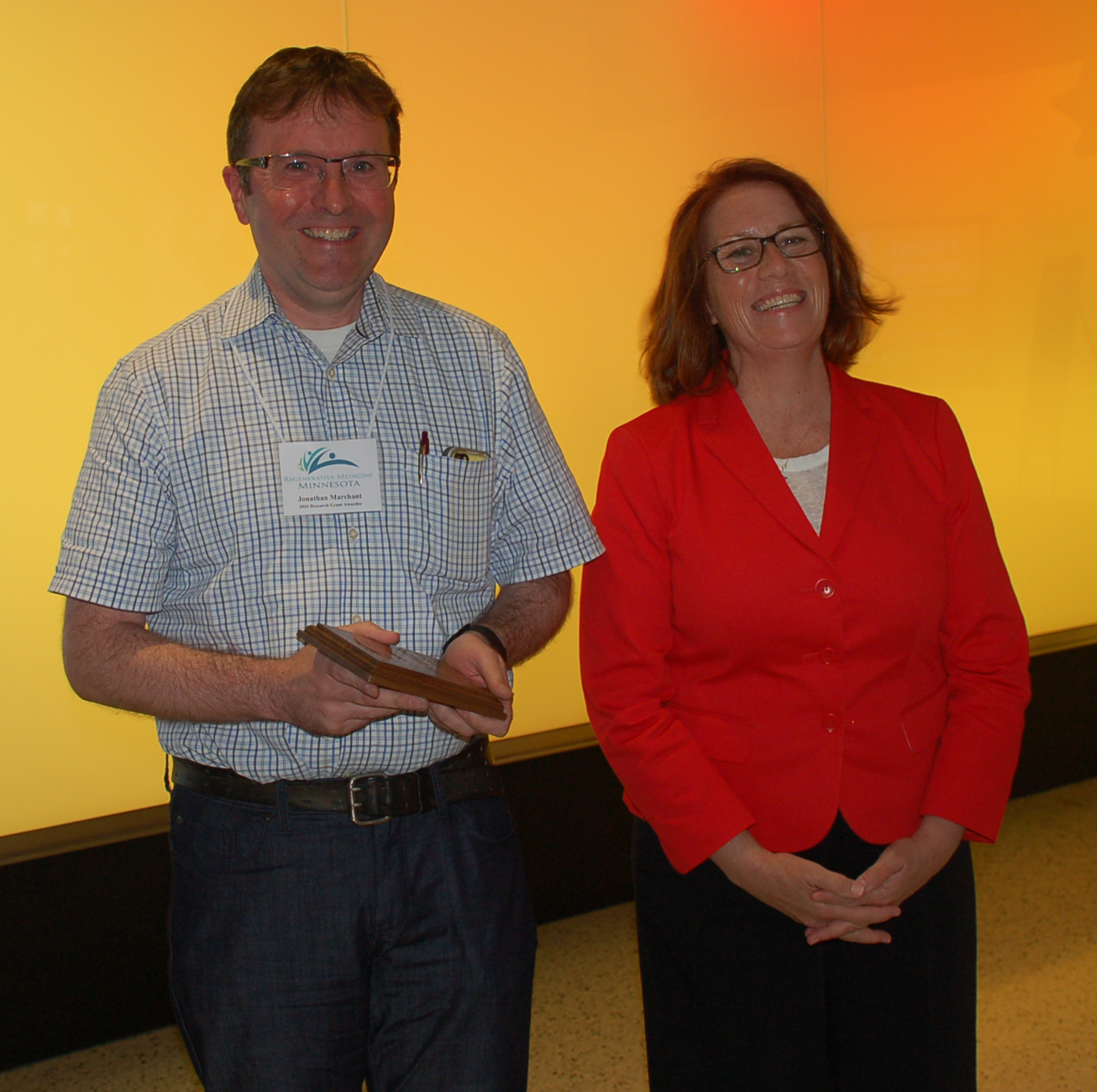 Dr. Jonathan Marchant, seen here with Rep. Erin Murphy, received a Discovery Science Research grant to study a therapy to reverse cell damage caused by Parkinson's disease.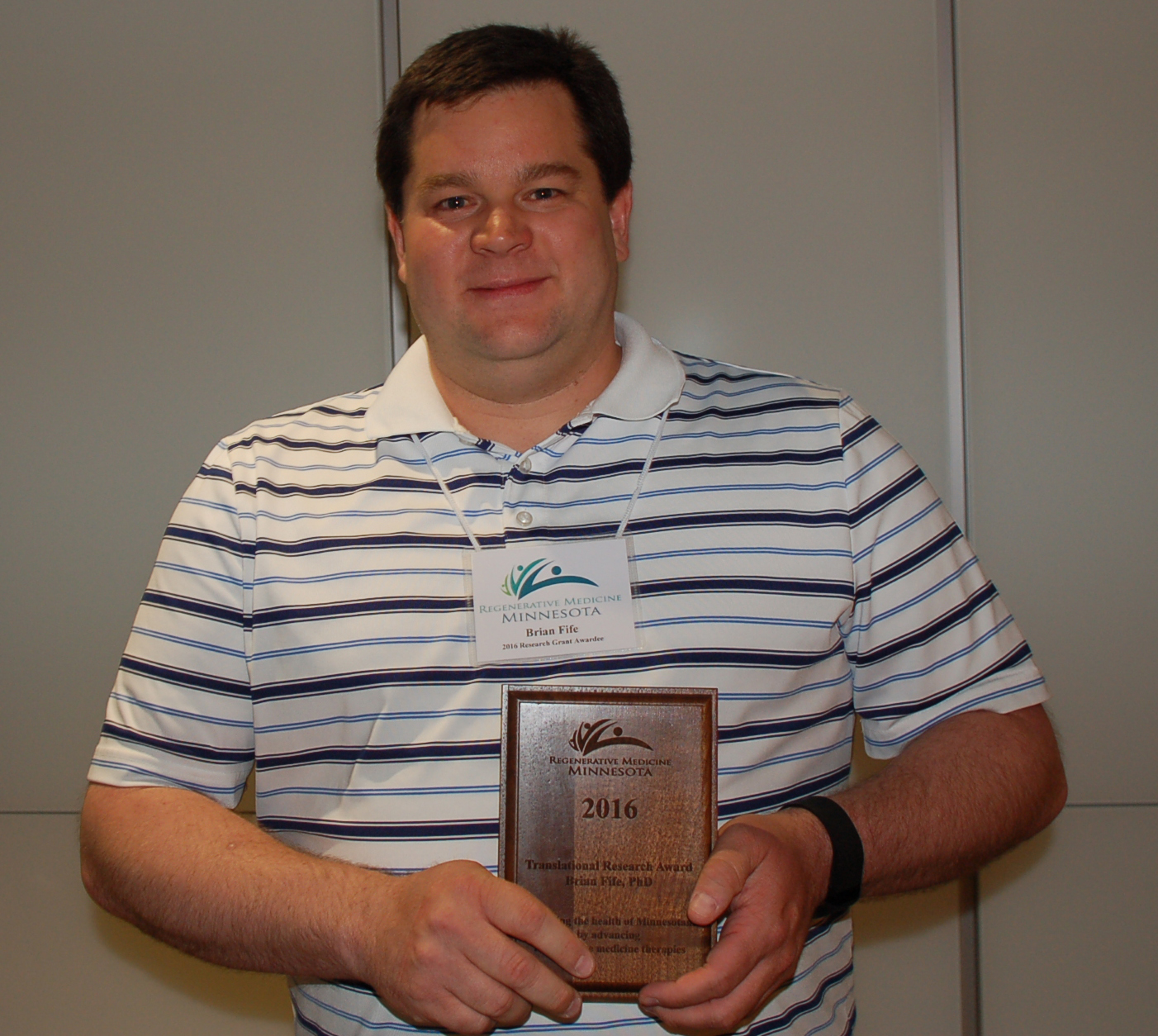 Dr. Brian Fife received a Translational Research grant to explore a way to stop the immune system from destroying insulin-producing cells in patients with diabetes.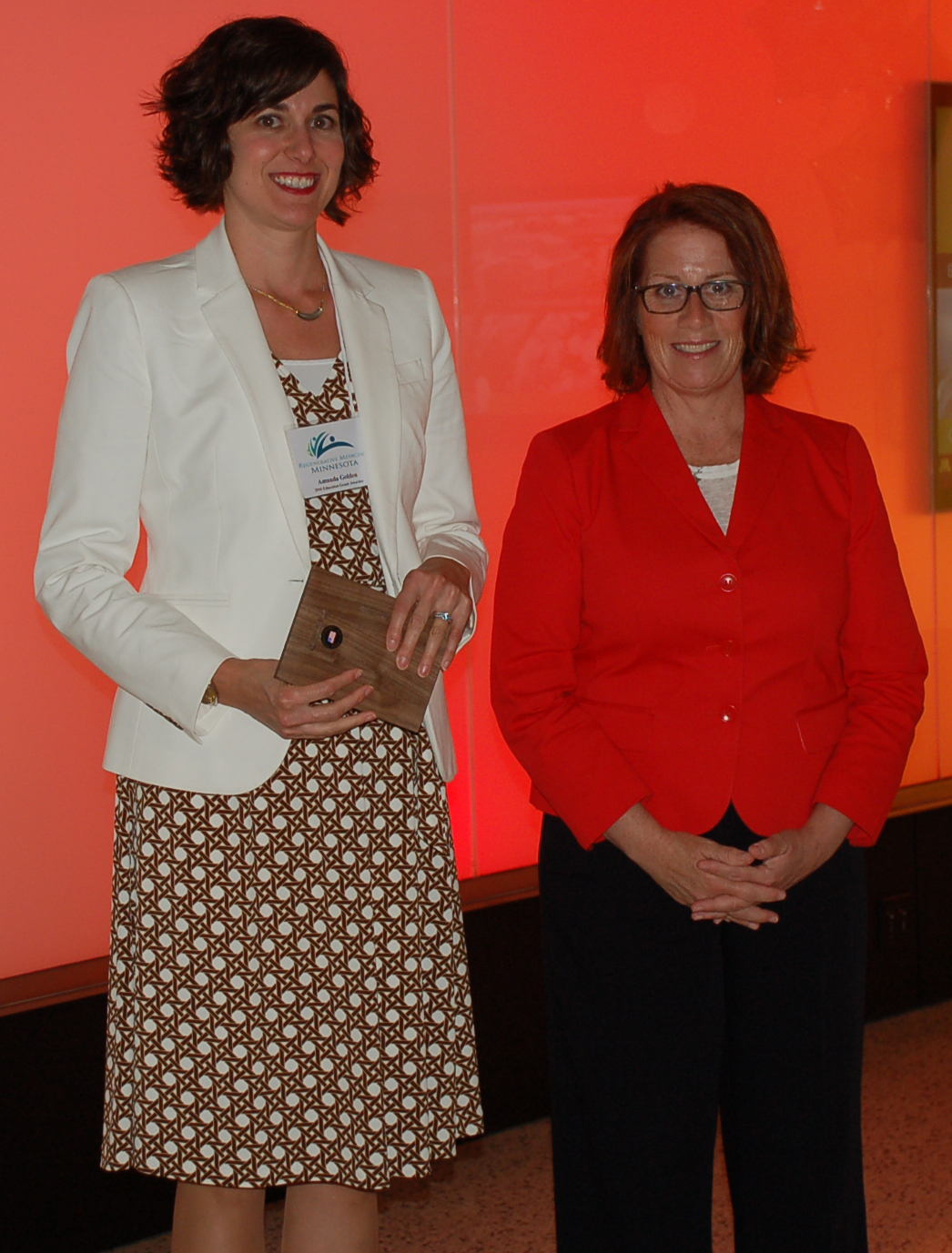 Amanda Golden (with Rep. Erin Murphy) received an Education Program grant to develop a 3rd-8th grade program for science, medicine, and engineering with an emphasis on regenerative medicine.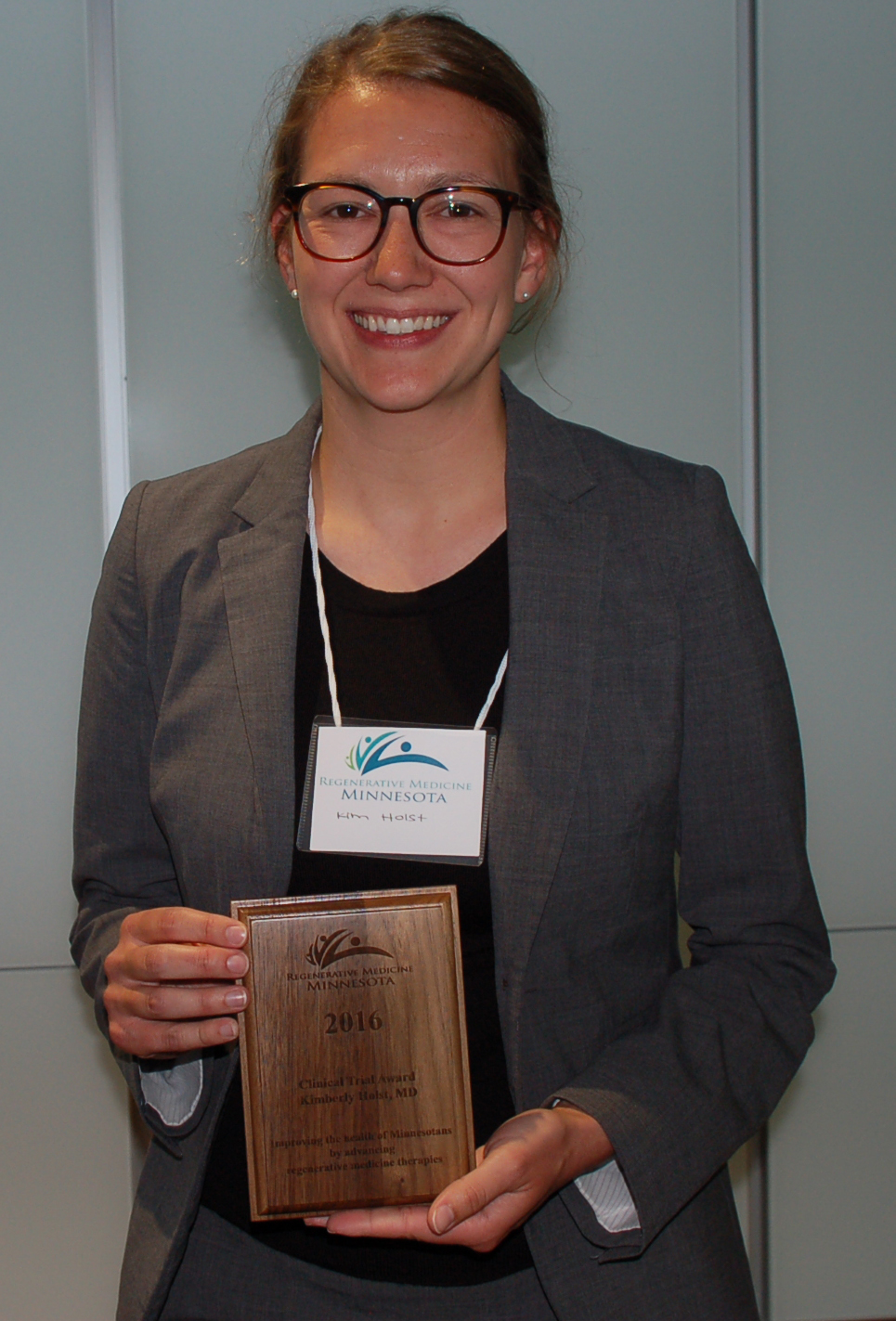 Dr. Kimberly Holst received a Translational Research award to use regenerative medicine to improve the healing of tissue after the surgical treatment of Ebstein anomaly of the heart.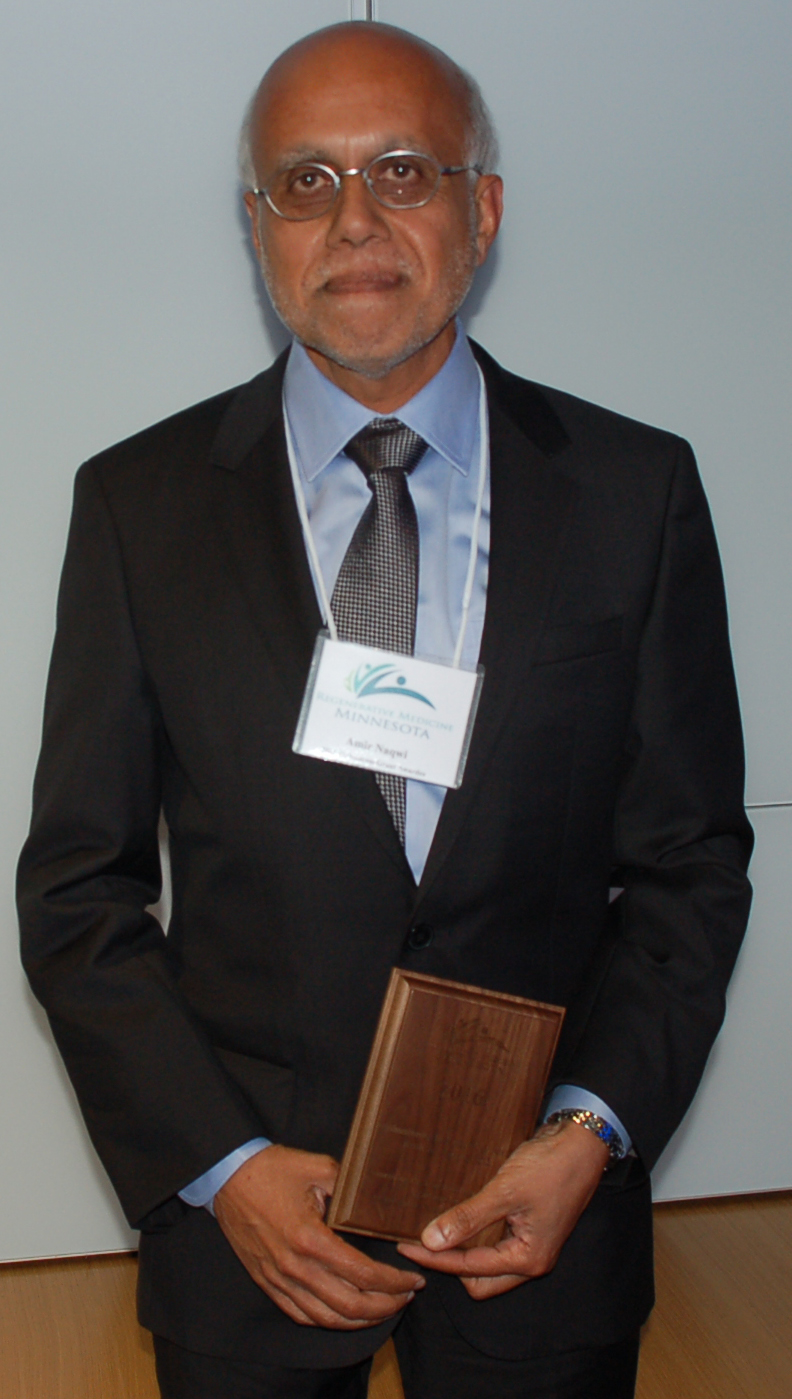 Dr. Amir A. Naqwi received a Biobusiness/Biotechnology grant to support his work on bioengineered lungs and regenerative lung tissue.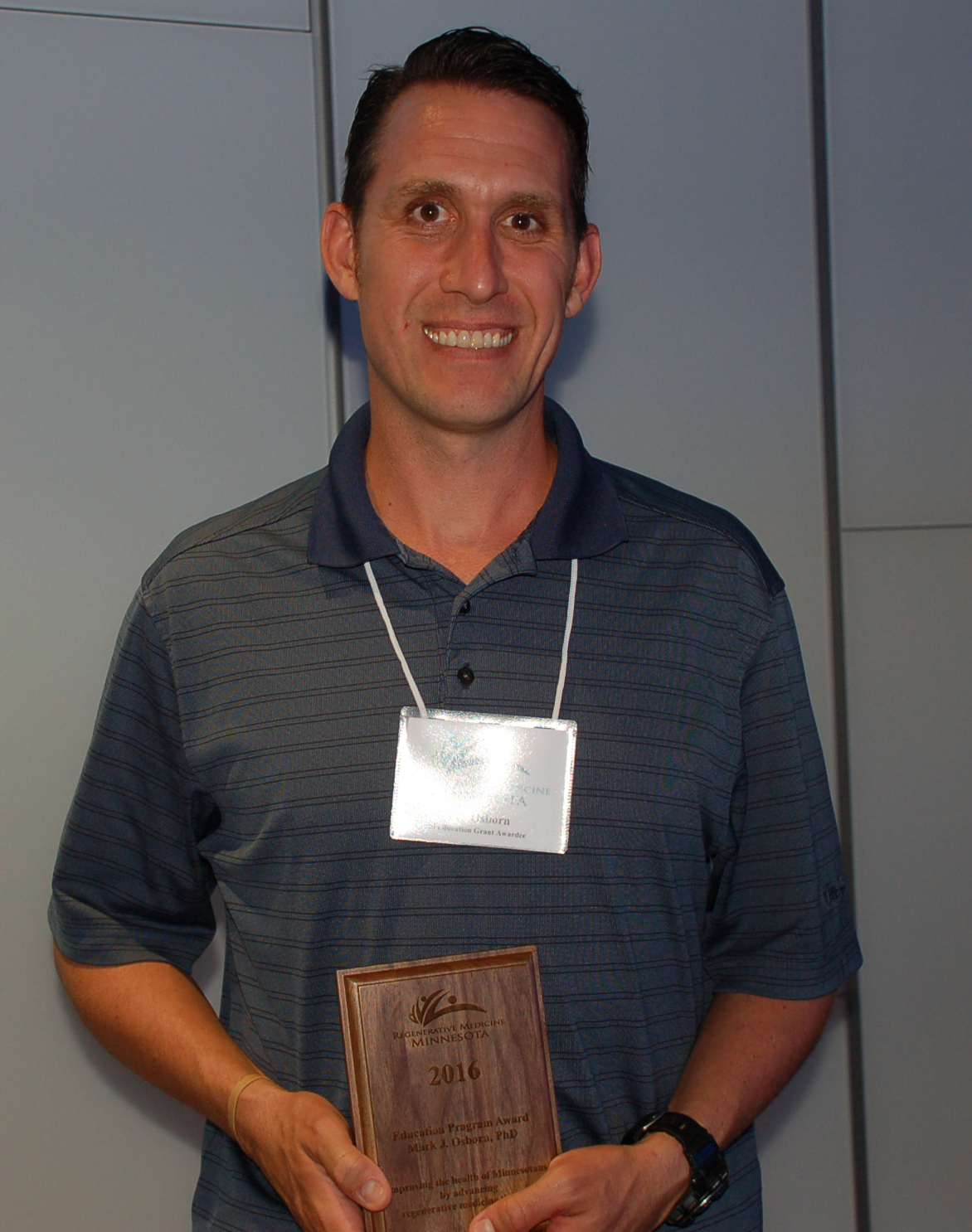 Dr. Mark Osborn received an Education Program grant to develop a biotechnology boot camp that provides current and former members of the Armed Forces the core skills required for employment and post-secondary opportunities in regenerative medicine.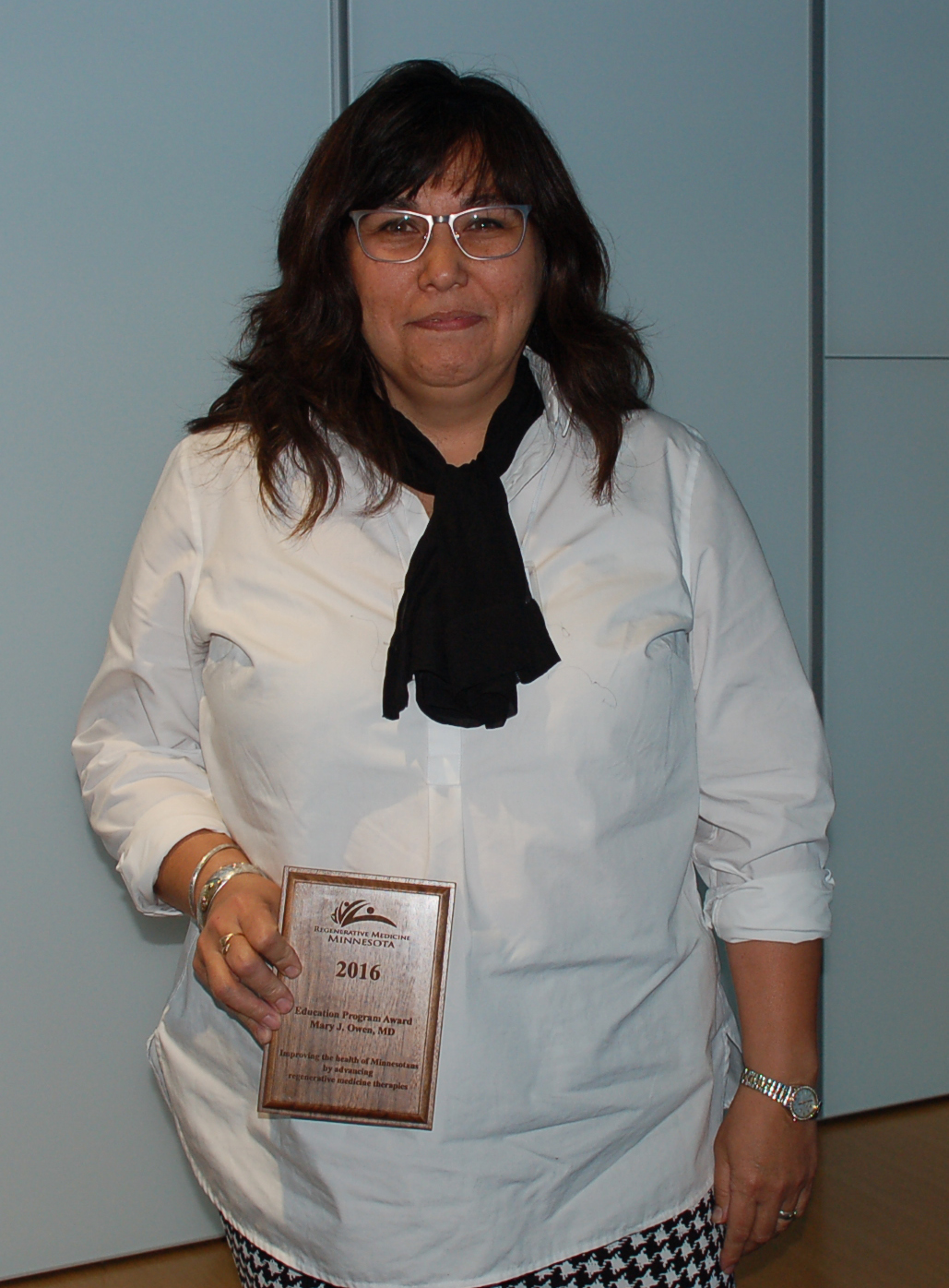 Dr. Mary Owen received an Education Program grant for a medical immersion program designed to encourage Native American students to continue their education in health professions at the graduate level.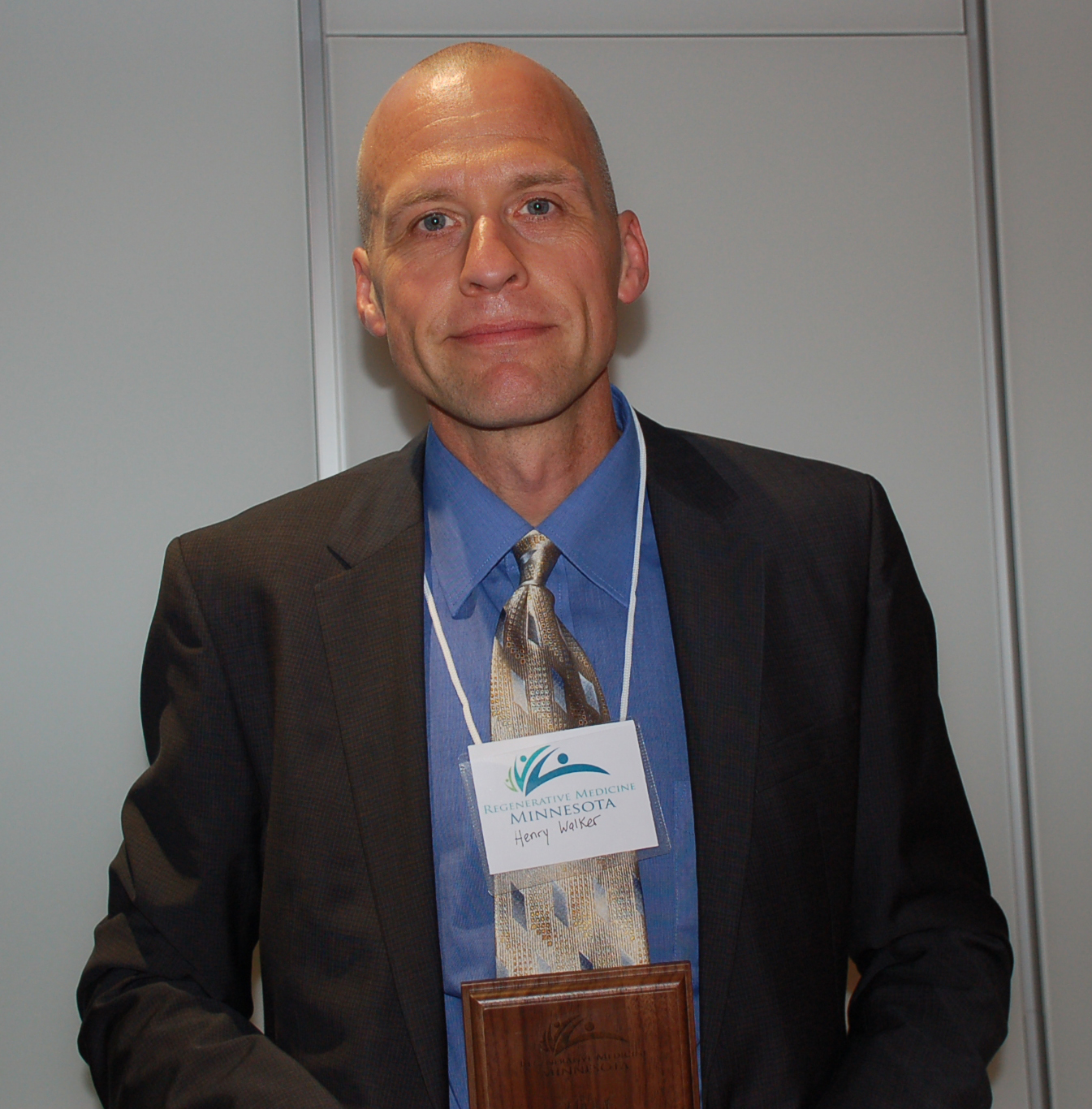 Henry Walker, MA, received a Biobusiness/Biotechnology grant to develop a freeze-drying device that would allow regenerative medicine products to be safely frozen so they can be transported long distances, especially to areas of the state that are often medically underserved.
Rep. Erin Murphy with Tracy Wilson, who received an Education Program grant to fund a Scrubs medical sciences camp for middle and high school students at St. Cloud State University.
Dr. Anna Wirta Kosobuski received multiple Education Program grants aimed at giving Native American elementary, middle, and high school students science and medicine education directly in their communities and at the University of Minnesota: Duluth.
Saranya Wyles received an Education Program grant to expand the impact of the Mayo Clinic Regenerative Medicine and Surgery Selective (RMSS) program to provide more physicians-in-training the tools needed to integrate regenerative approaches in meeting patient needs.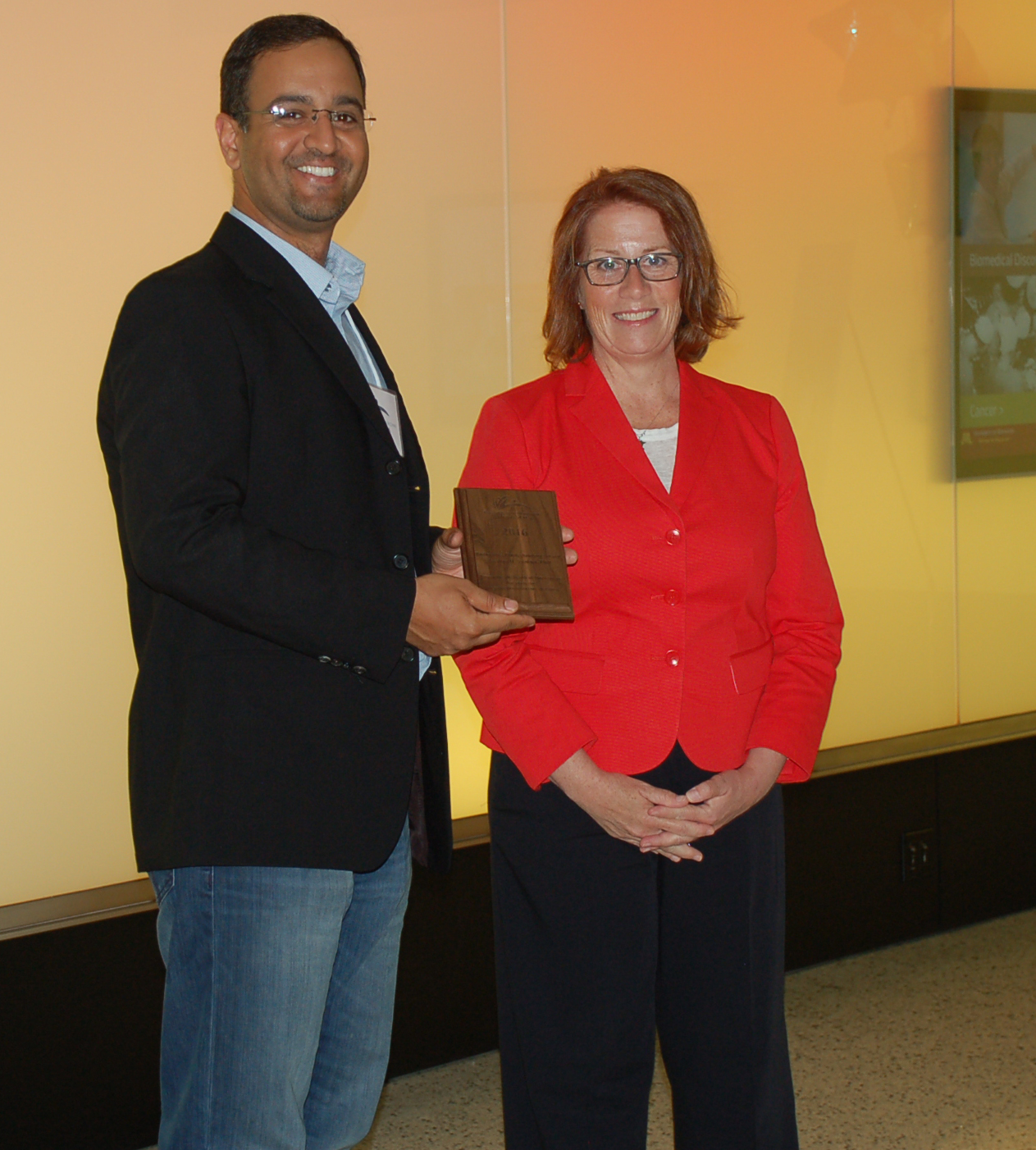 Dr. Zeeshan Syedain, seen here with Rep. Erin Murphy, received a Biobusiness/Biotechnology grant to develop a way to culture living, growing arterial grafts for children who currently require multiple open-heart surgeries when they outgrow their artificial grafts.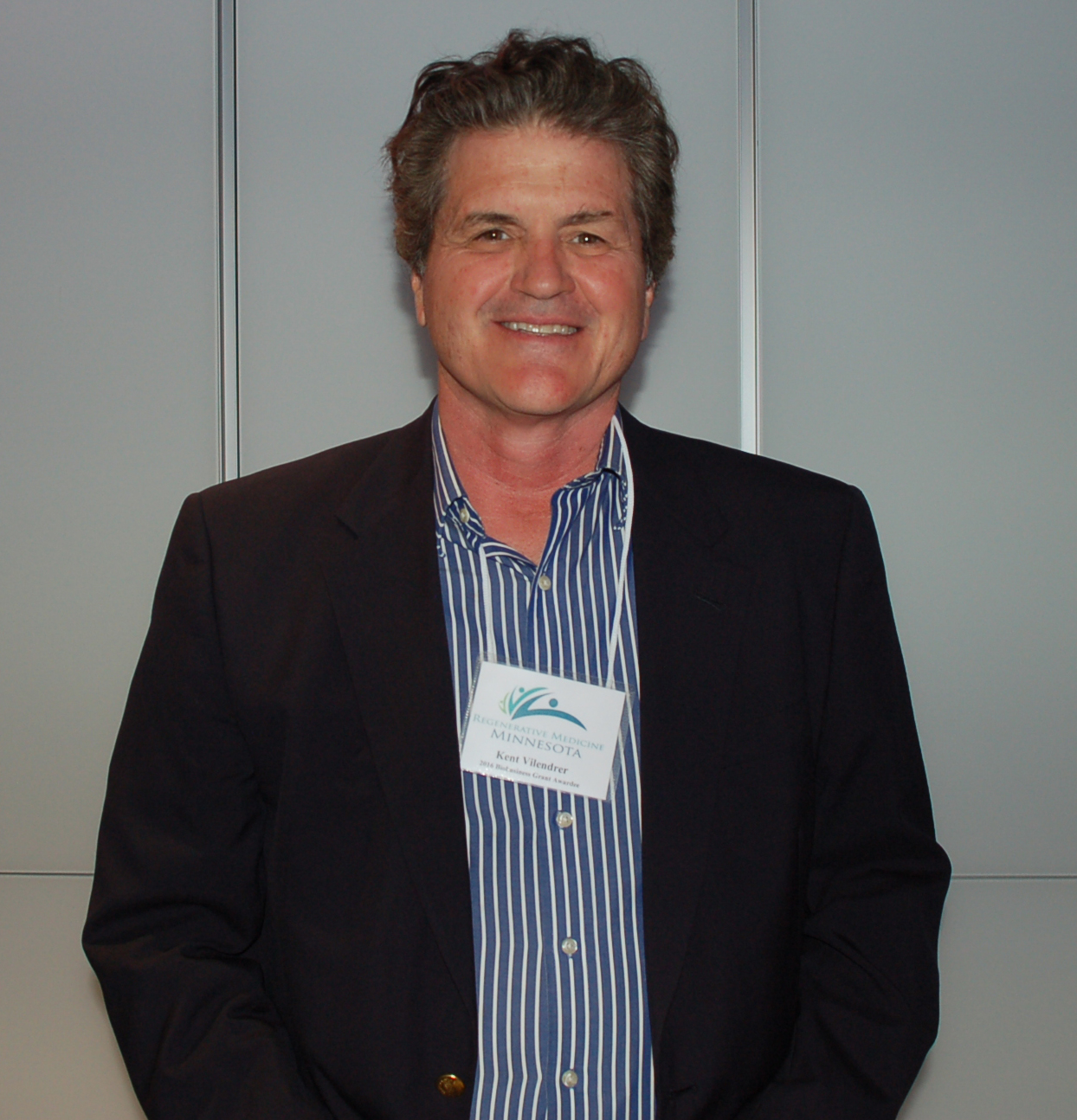 Kent Vilendrer, MS, received a Biobusiness/Biotechnology grant to develop a computer system that could support growing heart valves in the laboratory that could be used to replace damaged or diseased valves.