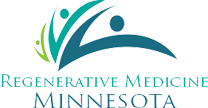 2017 Education Program Awards
Education Programs (Grades K-12):
Jilian L. Foxen, Mayo Clinic Advancing Regenerative Medicine Through Education Minnesota K-8 Educators Expanding program in southeastern Minnesota public schools to educate 3rd-8th grade students about the building blocks of regenerative sciences.
Karlene A. French, Science from Scientists Science from Scientists In‐School Module‐Based STEM Enrichment Program Expansion of a program that serves under-represented elementary or middle school students in the Twin Cities Metropolitan Area. Scientists are paired with classrooms and visit every other week to teach hands-on STEM lessons aimed at engaging interest and improving proficiency in fields related to regenerative medicine.
Tracy K. Wilson, Friends of Saint Paul College Scrubs Camp - Saint Paul College Weeklong camp offers a summer career exploration experience for students of diverse backgrounds. Middle and high school students gain practical experience working and learning in real-life university clinics and laboratories.
Anna Wirta Kosobuski, EdD, University of Minnesota Medical School Duluth Innovators of the Future Program
Community-Based Science Module, Bois Forte - Year-round community-based program for 3rd-6th grade Native American children from the Bois Forte community that has science- and regenerative medicine-related activities. This program promotes confidence with science and increased awareness of advanced education and career opportunities in the regenerative sciences.

Youth Activity Books - Activity books for two grade levels (K-2 and 3-5) will be created using Native American culture to interest students in science, math, regenerative medicine, health and wellness, and biomedical research education and careers.

Youth Science Module - Provides outreach and develops science, research, and regenerative medicine curricula for 3rd-12th grade Native American students. This program encourages interest in and increases awareness of regenerative science education and career options.
Jason Bruns, BSED, MBA, Minnesota State University Mankato Let's Explore STEM This camp immerses middle school students in science, regenerative medicine, technology, engineering, and math activities while showing them possible career paths and role models in these fields.
Education Programs (Post-Secondary):
Randy S. Daughters, PhD, Macalester College Minnesota Regenerative Medicine Education and Outreach Program An organization that provides research internships and maintains statewide networks of educators, scientists, students, and community members who collaborate to create and distribute regenerative medicine curriculum.
Troy C. Lund, MD, PhD, University of Minnesota Medical Student Summer Research Program in Regenerative Medicine - Pre-T35 This program gives first-year medical students exposure to and experience in regenerative medicine laboratory research. Students will be followed to see if they pursue research during later training as a result of this program. If successful, data from this program will be used to pursue federal funding for an ongoing program.
Mary J. Owen, MD, University of Minnesota Duluth Medical School Innovators of the Future: Native Americans into Medicine This program uses innovative programming to improve academic proficiency in science and to provide health professions school preparedess in for American Indian and Alaska Native (AI/AN) college students.
Mark Wallert, PhD, Bemidji State University Establishing an integrated undergraduate biomedical laboratory curriculum and research environment at Bemidji State University. This proposal will design and create laboratory techniques courses as an integral part of a new Biochemistry, Cell and Molecular Biology Major. These laboratory courses will prepare students for research experiences and careers.
Saranya P. Wyles, Mayo Medical School Minnesota Medical Student Guide to Proficiency in Regenerative Medicine and Surgery The Regenerative Medicine and Surgery Selective (RMSS) program gives physicians-in-training knowledge of the principles of regenerative medicine that are rapidly transforming clinical practice to encourage them to participate in these pioneering curative therapies.